For WordPress, there are many options available to backup a WordPress website. Today we will discuss, how can you backup your WordPress to file with Duplicator WordPress plugin.
Backup WordPress
Step 1: First login to your WordPress Admin area.
Step 2: If you do not have WordPress Duplicator plugin, you will have to first install it. Click the Duplicator link from the navigation menu.
Step 3: On the Packages page click the Create New button.
Step 4: Enter a name for the backup, then click the Next button.
Step 5: It will now scan your website to check if it can be backed up successfully or not. Once the scan is complete click the Build button.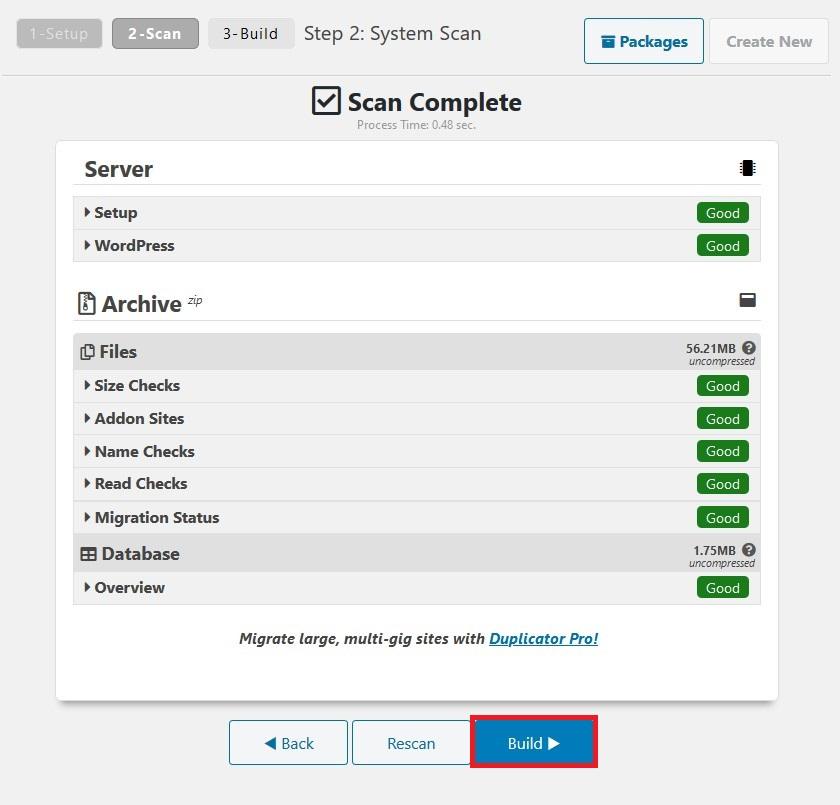 Step 6: Once the backup is generated, you can download Installer file and Archive. You can also use One-Click Download to download both the Installer and Archive files at the same time.
Bingo! You have successfully backup WordPress to File with Duplicator WordPress plugin. In our next guide, we will discuss how to restore the WordPress backup.
Having trouble to Backup WordPress to File with Duplicator?